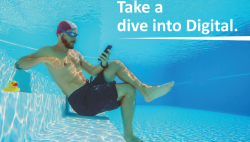 The first EDIN think tank took place, February 2017 @metabo
---
Der rasante Wandel in der Wirtschaft macht deutlich, dass auch die heute erfolgreichen Unternehmen ihre Zukunft neu denken müssen wenn sie ihre Innovationsfähigkeit behaupten wollen.
Welche Ideen sind im Zuge von Digitalisierung und sich rasant entwickelnder Geschäftsmodelle auch morgen noch innovativ – und wie mache ich mein Unternehmen fit für die Herausforderungen der Zukunft?
Zusammen mit den Teilnehmern werden wir die Ziele und Strategie des think tanks definieren: Die Frage "Was wollen wir eigentlich erreichen?" steht hier im Mittelpunkt.
Die Agenda des Events umfasst gezielte Diskussionsrunden in kleineren Gruppen, inspirierende Keynotes und ein Ideation-Workshop zum Thema "Design Thinking".
Themenübersicht:
Strategische Verzahnung: Gemeinsames definieren der Ziele & Strategie des think tanks

Methode think tank & Workshop Design Thinking

 Virtual Reality, Augmented Reality, 3D Plattform & Visualisierung, BIM, User experience

 Zielgruppe Marketing, Storytelling
About:  Der think tank zeichnet sich aus durch Offenheit für Innovation und durch den Willen Innovatives kontrovers zu diskutieren und eventuell auch gemeinsam umzusetzen. Wo das klassische, Unternehmens-interne Innovationsmanagement zu kurz greift, setzt unser Think Tank an : Was ist die langfristige Vision für die Branche? Deshalb soll der Think-tank eine Plattform bieten um sowohl Trends, Best-practice und Strategie zu diskutieren als auch allgemeines Know-how auszutauschen. Ziel ist hier unter anderem Ideen neu und besser zu verpacken und entsprechend zu vermarkten.
---


Avpgroup joins forces with EDIN
---
In preparation of our upcoming think tank, we set up another promising partnership: avpgroup, a german company that specialises in visualisation, 3D modelling and real estate presentation.
avpgroup works closely with architects and has a broad knowledge and experience in the construction industry.
We are looking forward to a successful cooperation!
---