Avpgroup joins forces with EDIN
---
In preparation of our upcoming think tank, we set up another promising partnership: avpgroup, a german company that specialises in visualisation, 3D modelling and real estate presentation.
avpgroup works closely with architects and has a broad knowledge and experience in the construction industry.
We are looking forward to a successful cooperation!
---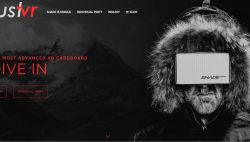 Just-VR is a dynamic German company specializing in the production of advanced, high-quality VR cardboard viewers for all kinds of purposes. Their solution is versatile, flexible and fully customizable… Just-VR will also support us as a technology partner on our upcoming think tank on 16th-17th of February.
We thank Just-VR for their trust and we are looking forward to a fruitful cooperation!