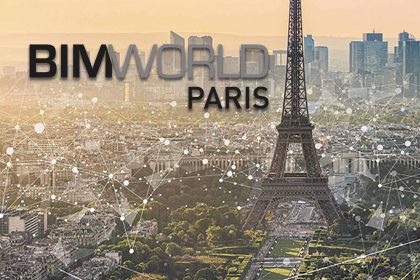 BIM World | Digital Transformation for Construction, Real Estate and Urban Planning | April 2-3
---
Innovative BIM solutions, construction IT and new IoT technologies change the building and real estate industry explicitly.
The BIM World is the leading event for user-related solutions around building information modeling and new technologies for the construction, real estate industry and urban planning. On April 2-3, more than 200 exhibitors and 200 speakers have showcased the newest developments and chances that BIM has as a standard and a driver of new technologies.
Building Information Modeling represents the digitalization and process optimizations of the whole building industry. BIM and digital models have become the main driving force behind innovation and performance in the construction industry, urban planning and regional development. BIM World brings together the entire BIM ecosystem and is THE meeting point for all engaged sector players.
Philippe Hardt, Head of Digital at edin, has visited BIM World to learn more about how all actors of the building industry have to not only adapt to, but also embrace these changes in order to remain competitive in the future.
He has met up with Lars Christian Fredenlund, CEO and Founder of CoBuilder, to talk about how the use of structured, standardized and interoperable data will lift the performance of the building and construction industry in the future. Managing data beyond mere product information modelling (PIM) will be key to unlocking the vast potential of the digital construction marketplace.
Philippe Hardt (EDIN)  / Lars Christian Fredenlund (CoBuilder)
To learn more about BIM and digitalization in the building and construction industry, we would be delighted to welcome you at the Build Forum in Dublin on June 4-5.
Alongside Lars Christian Fredenlund, Jan Elfving (Senior Vice President at Skanska), Paul Surin  (Head of Digital Built Environment at Wienerberger) and David Hogg (Marketing & Commerce Sales Leader at IBM) will provide participants with insights into the Digital Marketplace through keynote talks and panel discussions.
For further information, please visit the Build website.
---