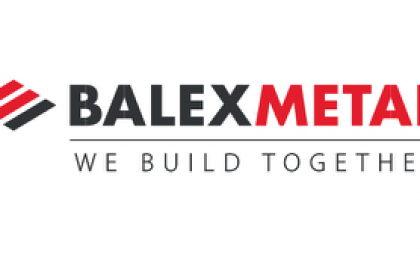 We are very happy to announce that Balex Metal, a leading manufacturer of building materials for the residential, industrial and agricultural sectors, has joined EDIN. Balex specializes in the production of sandwich panels, thermal insulation panels and trapezoidal sheets for roofing and walls. 
For further information take a look at the company profile below or visit the Balex website.
ABOUT BALEX METAL
We build together.
For over 25 years, we have been operating in the construction material manufacturing industry, providing solutions for the commercial, residential and agricultural construction sectors.
We are a leading sandwich panel manufacturer in this part of the globe, with our materials sold to destinations across the planet, from the USA to New Zealand.
We owe this dynamic growth of Balex Metal to our customers, who trust our experience and contribute cooperatively to our concept of "We Build Together".
We approach each form of partnership as an invitation to dialogue and an inspiration. We believe that business is made of people, not numbers.
Our business relations have helped us to develop products which exactly match the needs of modern construction markets. The business partnerships we maintain have helped us to build a comprehensive range of products and services for the B2B and B2C sectors, including Thermano PIR/PUR thermal insulation panels, Panorama steel sheet tiles, Elegant upright seam panels, and the state of the art Zenit roof gutter system.
We Build Together is our respect for our customers, first.
Our extensive chain of field technical consultants helps us to reach out to our customer's at their project sites. We give our partners full access to the professionals at the Technical Support and Design Office.
Many of our customers have been with us for over 25 years.
Thank you.
Trust is security.
The measure of trust for a brand is how the market values that brand. We have been at the top of many prestigious business rankings, with multiple industry awards to our name.
2016: Balex Metals moves up to 86th place in the Forbes 100 ranking in Poland.

2016: Balex Metal enters the Forbes Top 100 leading corporations in Poland.

2016 Forbes Diamond

2014 Forbes Diamond

2011 Forbes Diamond

2009: The Poznań International Fair Golden Medal

2008: Wicemister Eksportu (Vice-Master of Export)

2008: Teraz Polska (Poland Now)

2007: Pomorski Lider Innowacji (Pomeranian Innovation Leader)

2007: Wehikuł Czasu – Ranking Najzdrowszych Przedsiębiorstw (The Time Machine: Top Healthy Businesses)

2006: Poznań International Fair Gold Medal

2005: Polski Herkules (Polish Hercules)

2005: Budowlana Firma Roku (Construction Business of the Year)
The nature of the north
The Kashubian region, the birth place of Balex Metal, is unique in many respects. The picturesque beauty of the landscape clashes with the harsh climate and the hard conditions of working in a land that has hardened generations. The untamed rage of the Baltic Sea, the wild winds, and the difficult farming conditions have shaped the people in the north of Poland into what they are today. This is why Kashubians are said to be practical, enterprising and reliable.
The austerity of the north means that people grow closer. Kashubians care highly for family values and the bonds they share with their communities, on whom they can always rely, not just in their private lives, but also in business. Whether a fish cutting crew, a gang of loggers stubbing the woods, or farmers harvesting together, it is all the same: for generations, collaboration has been highly valued, no matter what the walk of Kashubian life.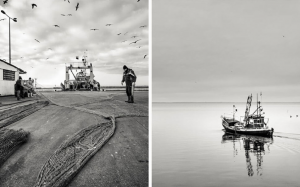 And yes, honestly, Kashubians are a stubborn folk. This might be a drawback in human interactions, but it is a great advantage at work. The people of the north are rock-solid; when they give their word, they live by it. This has been highly acclaimed in Scandinavia, where Balex Metal has been Building Together for years.
The northern origins of Balex Metal is what defines its corporate policy: consistency and indomitability in achieving all goals. This is why materials made in the north are of superior quality, durability and precision.
While manufacturing has been largely automated, Balex Metal places people in the forefront. It is people who control the processing and tend to the quality of the materials and the deployment of new solutions.