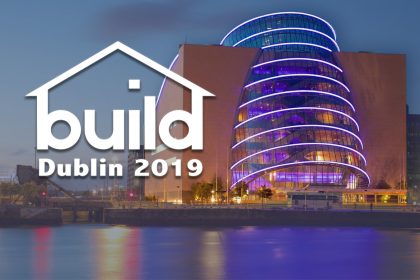 We are delighted to announce that, in cooperation with the Global DIY Summit, EDIN will organize the first Build Forum in 2019, taking place at the Convention Center in Dublin on June 4-5.
The Build Forum brings together senior executives and key decision makers from leading building materials distributors, builder's merchant chains, cooperations and manufacturers.
The aim of the forum is to provide a unique platform for high-level networking and discussion of the latest trends and future evolutions in building materials and professional supplies.
On top of this attendants will receive valuable insights into the prospects for the B2B market via world-class keynote talks and panel discussions featuring the industry's foremost thought leaders.
Topics covered will include the future of logistics, how technology can help improve business processes in all trade segments, the importance of standards in building information modelling and the digital marketplace as well as innovative partnership models between supply and distribution.
 The Build Forum will be held in the marvelous Convention Centre Dublin, awarded Europes best conference center in 2017 and 2018.
Updates concerning tickets, programme, etc. coming soon!
---